How do I get in touch with a psychologist? What should I tell him or her and which questions should I pose?
Are my problems real? What will the psychologist think about me and my problems?
Sometimes getting in touch with a psychologist may seem somewhat of a conquest.
If you wish to contact me you have the following options:
You may:
text me
call me via the text telephone service and perhaps leave a message for me
send me an e-mail in which you tell me some things about yourself and I may give you some answers regarding specific questions
send me a letter
I aim to answer all enquiries quickly
At the initial enquiry you will be informed whether you have come to the right psychologist. In some cases cooperation with a doctor is called for, and it may be that you just need one or two advisory consultations.
The first consultation usually comprises of a clarification of your issues and your wishes.
After the initial clarifying consultation a plan may be made for any further action.
All consultation plans are individually scheduled. And the work methods are tailored to the individual client.
Using my methods you will benefit substantially from 6-8 consultations where you will be given tools to make the changes you need in your life.
If you have had a traumatic experience you can get a referral from your family doctor, and you can get a medical insurance subsidy from the Danish National Health Service.
The following reasons for referral are valid:
Victims of robbery, violence or rape
Victims of traffic accidents or other types of accidents
Relatives of someone with severe mental illness
Individuals suffering from severe debilitating disease
Relatives of someone suffering from debilitating disease
Relatives in case of bereavement
Individuals who have attempted suicide
Women who have been through a termination of pregnancy after the end of the first trimester
Individuals who have experienced incest or other kinds of sexual abuse before the age of 18
Individuals suffering from mild to moderate depression
Individuals suffering from mild to moderate anxiety/OCD (18-28 years of age).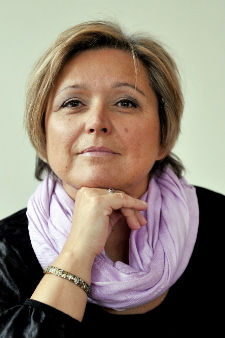 Lone Abild Gerhardt
Autoriseret psykolog
Sms: +45 51 36 66 89
Skype: deafpsyk
E-mail: info@deafpsyk.dk
www.deafpsyk.dk
(All inquiries per. SMS and mail will be answered within 3 days)
Current workplace:
www.nbhp.no
(Nasjonal Behanflingstjeneste for hørsel og psykisk helse)
Gaustad, psykiatrisk afdeling enhet voksne.
Oslo, Norge